English teaching & facilities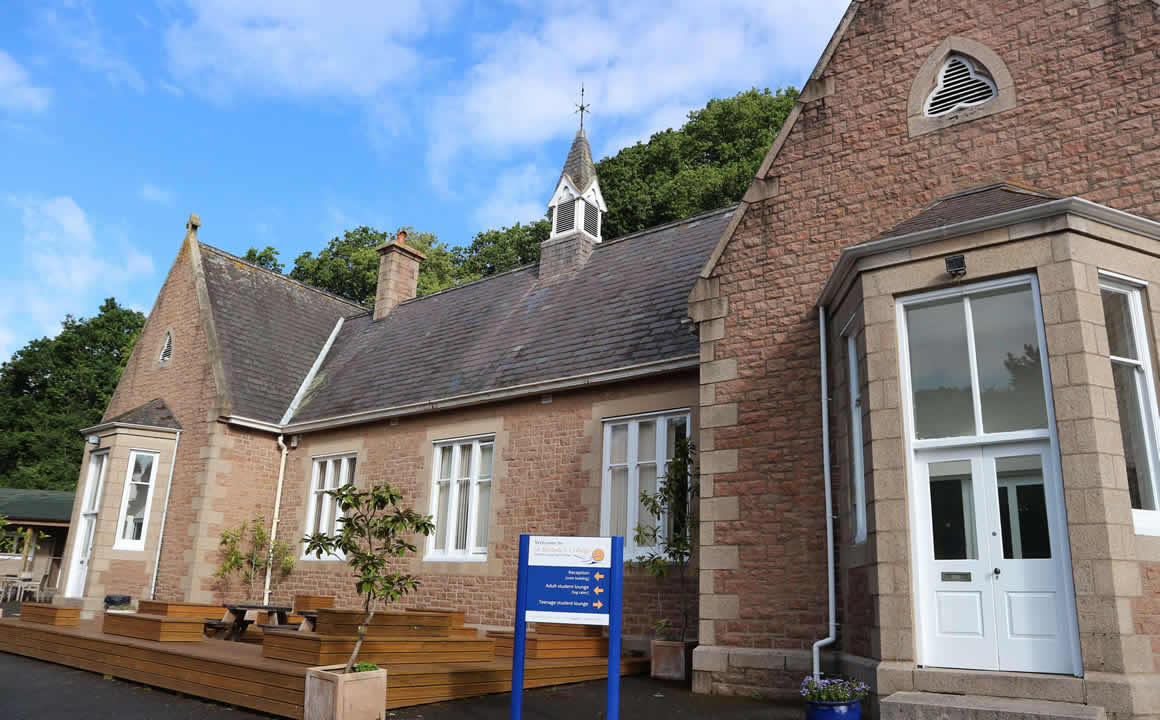 A family-run English language school providing quality English courses
St Brelade's College is the only British Council accredited school in the Channel Islands. The principles of the school remain the same today as in 1978 when the school was founded; to provide relevant and motivating English lessons as part of a comprehensive learning package.
School Location
Our permanent year-round English school occupies a charming 19th century granite building a short walk from the picturesque harbour village of St Aubin.
The school is positioned amongst lush woodland, ideal for quiet and focused study. Just down the hill in St Aubin, students can find the Peterborough House residence, beach, harbour-front promenade with restaurants, bars & cafes, an art gallery and all the necessary amenities, including a supermarket, cash machine & post office.
Bus routes connect St Aubin to the main town of St Helier and airport in 15-20 minutes and woodland paths & beach promenades make the area perfect for walking & cycling.
TEACHING METHODS
We encourage you to work towards your learning goals and gain confidence through flexible & engaging English classes planned to meet individual needs.
Our structured syllabus, with a focus on communication, has been devised in order to bridge the gap between what you learn in the classroom and what's outside the door. We use up-to-date course books enhanced by stimulating activities and authentic media.
We promote continual learning for our teachers, through internal workshops, appraisals and training courses so that their teaching styles and skills are in line with modern practice.
STUDENT FEEDBACK
In 2019, when adult students were asked whether they would recommend the school, they gave an average rating of 4.5/5.
What you write in your mid and end course feedback is important to us, not only so that we can check your satisfaction during your stay but also to improve our programmes in the future.