English examination courses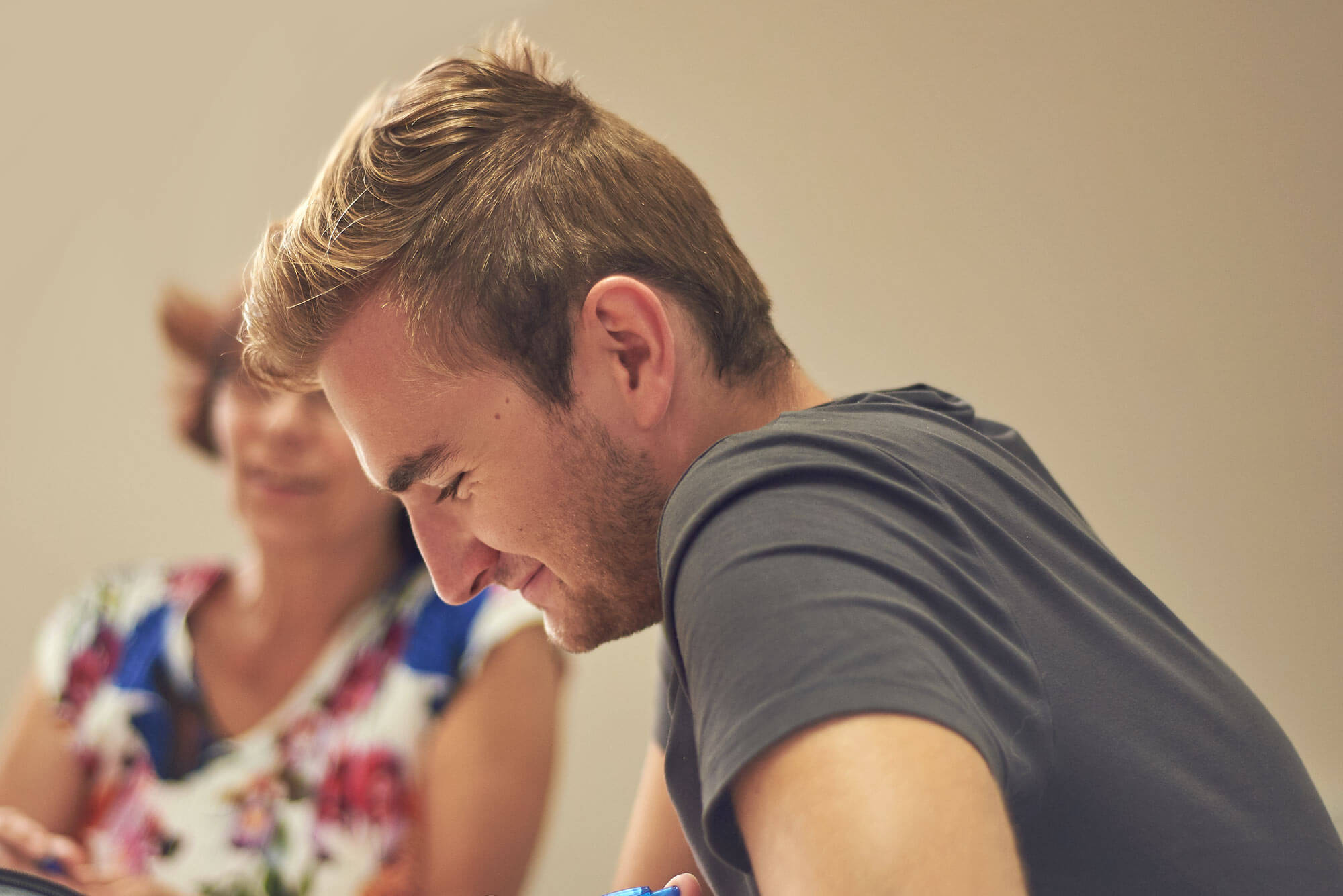 Improve your English and prepare for international English examinations
Develop your language ability & learn the skills needed for the real world, as well as gaining an internationally recognised qualification on an examination course in Jersey.
Our experienced course tutors will give you a combination of general English and focused examination preparation and will provide you with the necessary tools to take your exams.
Prepare for international English examinations, such as Cambridge First Certificate or Advanced, IELTS, TOEFL, TOEIC as part of an overall longer general English programme with some private lessons focusing on specific examinations. The school can also help you book examinations in Jersey or the UK.
Courses are subject to demand, please contact us for availability.
English course facts
English lessons per week: 15 or 22.5 hours – mornings only or mornings plus four afternoons
Maximum class size: 9 students
Course duration: 1-46 weeks
Course dates: Please contact us for dates
Minimum age: 18 years
Minimum level of English: Elementary
Social programme: One afternoon excursion per week (low season) and two excursions per week (high season) for the first 3 weeks. Subsequent weeks do not include excursions. A weekly pub evening and dinner at a local restaurant or pub* (one or two depending on the season).
* Additional costs apply.